The ISM 2021 conference will be held in a
fully virtual
format, meaning that all the plenary and parallel sessions and conference events will be streamed online on Microsoft Teams, where online participants will not only be able to watch and listen to the talks but also interact with the participants on site and give their talk. Find here below the program-at-a-glance and the full conference agenda, with the direct links to the conference sessions. Further connection instructions are available depending on your role (session chair, speaker or observer) at
https://www.msc-les.org/ism2021/venue/#participation
.
Keynotes are here! Take a look at the exciting lineup for ISM 2021. Keynotes present diverse, visionary speakers who deliver the most powerful new ideas in the ever-evolving worlds of Industry 4.0 and Smart Manufacturing.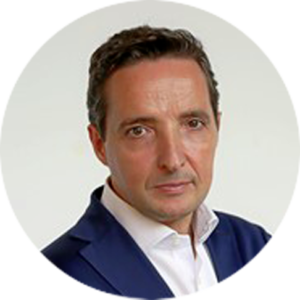 Director - European IoT Digital Innovation Hub, Director - BISITE Research Group, President - Air Institute
Smart development of IoT management systems for Industry 4.0
Artificial Intelligence revived in the last decade. The need for progress, the growing processing capacity and the low cost of the Cloud have facilitated the development of new, powerful algorithms. The efficiency of these algorithms in Big Data processing, Deep Learning and Convolutional Networks is transforming the way we work and is opening new horizons. Thanks to them, we can now analyse data and obtain unimaginable solutions to today's problems. Nevertheless, our success is not entirely based on algorithms, it also comes from our ability to follow our "gut" when choosing the best combination of algorithms for an intelligent artefact. It's about approaching engineering with a lot of knowledge and tact. This involves the use of both connectionist and symbolic systems, and of having a full understanding of the algorithms used. Moreover, to address today's problems we must work with both historical and real-time data. We must fully comprehend the problem, its time evolution, as well as the relevance and implications of each piece of data, etc. It is also important to consider development time, costs and the ability to create systems that will interact with their environment, will connect with the objects that surround them and will manage the data they obtain in a reliable manner. In this keynote, the evolution of intelligent computer systems will be examined. The need for human capital will be emphasised, as well as the need to follow one's "gut instinct" in problem-solving. We will look at the benefits of combining information and knowledge to solve complex problems and will examine how knowledge engineering facilitates the integration of different algorithms. Furthermore, we will analyse the importance of complementary technologies such as IoT and Blockchain in the development of intelligent systems. It will be shown how tools like "Deepint.net" make it possible to create computer systems efficiently and effectively. The industry needs to incorporate all added-value resources become competitive, while reducing costs and ensuring reliability. The use of smart tools such as deepint.net increases efficiency, reduces network latency and improves security and brings intelligence to the edge of the network.
Juan Manuel Corchado (born May 15, 1971 in Salamanca, Spain). He is Full Professor with Chair at the University of Salamanca. He was Vice President for Research and Technology Transfer from December 2013 to December 2017 and the Director of the Science Park of the University of Salamanca, Director of the Doctoral School of the University until December 2017 and also, he has been elected twice as the Dean of the Faculty of Science at the University of Salamanca. In addition to a PhD in Computer Sciences from the University of Salamanca, he holds a PhD in Artificial Intelligence from the University of the West of Scotland. Juan Manuel Corchado is Visiting Professor at Osaka Institute of Technology since January 2015 and Visiting Professor at the Universiti Malaysia Kelantan. Corchado is the Director of the European IoT Digital Innovation Hub and of the BISITE (Bioinformatics, Intelligent Systems and Educational Technology) Research Group, which he created in the year 2000, President of the AIR Institute, Academic Director of the Institute of Digital Art and Animation of the University of Salamanca and has been President of the IEEE Systems, Man and Cybernetics Spanish Chapter. He also oversees the Master´s programs in Digital Animation, Security, Blockchain, IoT, Mobile Technology, Information Systems Management and Agile Project Management at the University of Salamanca. Corchado has supervised more than 25 PhD theses, is author of over 800 research peer review papers and books, has chaired the scientific committee of more than 30 international conferences, and is also Editor-in-Chief of Specialized Journals like ADCAIJ (Advances in Distributed Computing and Artificial Intelligence Journal) and OJCST (Oriental Journal of Computer Science and Technology).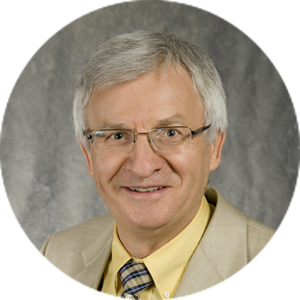 Professor, Department of Industrial and Systems Engineering
From Digital to Universal Manufacturing: A Technology and Social Acceptance Journey
The ongoing transformation of manufacturing and service industry offers an opportunity to rethink the design of future enterprises. Evolution of manufacturing from digital to its new form labeled, universal manufacturing, is illustrated with three snapshots, dedicated, distributed, and universal manufacturing. In addition to digitization, five enablers of miniversal manufacturing are presented, open manufacturing, service orientation, shared manufacturing, sustainability, and resilience. These enablers will form properties of universal manufacturing, with adaptability and affinity that are emerging. A universal manufacturing enterprise will be formed based on the distributed manufacturing facilities. The emerging standards for interoperability of systems needed for universal enterprises are discussed. The need for data and modeling standards is voiced. Though no global standard for representation of digital manufacturing models in a cloud has been widely adopted, the existing process modeling methodologies and languages may offer the solutions needed. The modeling approach followed in this paper is bottom-up rather than top-down followed in the literature on modern manufacturing.
Dr. Andrew Kusiak is a Professor in the Department of Industrial and Systems Engineering at The University of Iowa, Iowa City. He has served as chairman of two departments, Industrial Engineering (1988-95) and Mechanical and Industrial Engineering (2010-15). His current research interests include applications of computational intelligence and big data in manufacturing, automation, renewable energy, sustainability, and healthcare. He is the author or coauthor of numerous books and hundreds of technical papers published in journals sponsored by professional societies, such as the Association for the Advancement of Artificial Intelligence, American Society of Mechanical Engineers, Institute of Industrial and Systems Engineers, Institute of Electrical and Electronics Engineers, and other societies. He speaks frequently at international meetings, conducts professional seminars, and consults for industrial corporations. Dr. Kusiak has served in elected professional society positions as well as editorial boards of over fifty journals, including editor positions of five different IEEE Transactions. Professor Kusiak is a Fellow of the Institute of Industrial and Systems Engineers and the Editor-in-Chief of the Journal of Intelligent Manufacturing.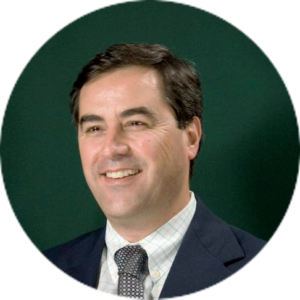 Full Professor, Director of Manufacturing and Automation Research Lab
Rutgers University - New Brunswick
Digital twin development for simulation of machining and metal additive manufacturing processes
Simulation-based engineering and simplified simulation models has made it possible to accelerate the development and design of complex systems such as computer numerical control machines in automated machining and additive manufacturing industry. Machine learning and artificial intelligence can help to identify meaningful patterns in the large amounts of data being collected from complex manufacturing machines and systems, but physics-based models are also needed to make the digital twin predictive and useful in the era of Industry 4.0. Another innovation is new hardware architectures that allow users to automatically collect and analyse data efficiently to then incorporate the data into digital twins. As computer modelling and digital twins are becoming increasingly important, simple physics-based simulation models for the process provide insight on the physics of the manufacturing process. This presentation will provide some unique experiences in developing data-driven simulation and surrogate models that can learn from the physical process or the machine and feedback into the process design and automation system and discusses opportunities and challenges in research and development with future trends.
Dr. Tuğrul Özel is Full Professor of Industrial and Systems Engineering and the Director of Manufacturing and Automation Research Laboratory at Rutgers University- New Brunswick, New Jersey, USA. His research focuses on advanced manufacturing, smart manufacturing, metal additive manufacturing and 3D printing. His research has been funded by US-NSF, US-DoC NIST, NASA, TTRF and industry. He has published over 200 peer-reviewed articles in journals and conference proceedings that enjoy high number of citations. His work has been cited over 11,000 times with an h-index of 51. He published four edited books including the most recent title Modern Manufacturing Processes, Wiley 2020 and has written 12 book chapters. He is the Editor-in-Chief of the International Journal of Mechatronics and Manufacturing Systems, Associate Editor of the Journal of Manufacturing Science and Engineering, ASME Transactions and an editorial board member of eight international journals (including International Journal of Machine Tools and Manufacture and Production Engineering, Research and Development, a guest editor of 15 journal special issues, and a member of scientific or program committee over 50 international conferences. He served on the scientific committee of over 50 international conferences, chaired numerous conference sessions, delivered over 60 conference presentations, keynote and planetary papers. He is a senior member of Society of Manufacturing Engineers, American Society of Mechanical Engineers, American Society of Precision Engineers, North American Manufacturing Research Institute, and a former associate member of CIRP, the International Academy for Production Engineering.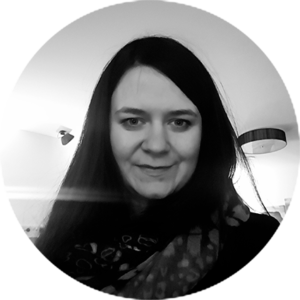 EREMA Recycling Machinery
Digitalization as enabler for Circular Economy – Use Cases from the industry's point of view
The steady growth of the plastics industry has driven development in polymer processing as well as recycling. To meet the ever-increasing demands on polymer materials and plastics machinery, polymer processing requires further optimization using most modern techniques. The used hybrid modeling approaches enables knowledge discovery from data as well as the development of several regression models that can serve as a basis for modern control concepts and predictive modeling. The first use case is about developing a new regulation model for pelletizing systems, based on specific data analyses. In comparison to standard regulation models, available on the market, the developed model was generated by using symbolic regression based on genetic programming and focuses on the combination of actual process parameters. The model is based on a very broad data base and fits the experimentally determined data very accurate and outperforms other available models in terms of accuracy. In the second use case numerically driven modeling is applied to describe the throughput-pressure gradient relationship of non-Newtonian polymer melt flows through woven screens used in mechanical recycling. Extensive numerical parameter studies served as basis for symbolic regression based on genetic programming to develop novel heuristic models estimating the initial pressure drop of woven screens without the need for further numerical calculations. Extensive experimental design studies were performed to proof the high accuracy of the developed mathematical models. These models are implemented in expert systems, removing the need for computationally expensive and time-consuming numerical techniques.
DI Dr. Sophie Pachner is a R&D Engineer at the Process Engineering Department of EREMA Recycling Machinery. After the Bachelor and Master Program in Polymer Technologies at the Johannes Kepler University she finished her PhD Thesis in Technical Science 2019. The main topics have been modeling, optimization and further development of continuous extrusion, recycling and filtration processes since 2015, first as part of her dissertation "Data driven Modeling in Polymer Processing" at the Johannes Kepler University Linz, and since 2019 on behalf of EREMA. At EREMA she is working as a R&D Engineer and is responsible for external research cooperation and scientific partnerships. The main focus is on interdisciplinary process engineering development as well as in the area of application-oriented research and development.
Despite Covid-19 has forced us to completely revolutionize the way we approach safety and security when people come together, organizing great events is still possible following all the government regulations. What really connects people at conferences are real live moments, memories and experiences. We are planning the social events and the full conference activities with safety in mind and further information will be soon provided.
Welcome Reception Event @ Ars Electronica Center
On Wednesday, 17th November 2021 we invite you to the AEC – Ars Electronica Center Linz where interactive stations, works of art, research projects, large-scale projections and laboratories are presented. The Ars Electronica Center invites you to exciting and inspiring excursions into the future fields of artificial intelligence and neuroscience, robotics and autonomous mobility, as well as genetic engineering and biotechnology. Experience something that cannot be found anywhere else in the world: 16 x 9 meters of wall and another 16 x 9 meters of floor projection, laser tracking and 3D animations make the Deep Space 8K something very special indeed. Here, image worlds are projected in 8K resolution and raised to a completely new, unprecedented level. After the Deep Space 8k Session you'll enjoy a flying dinner at the rooftop restaurant.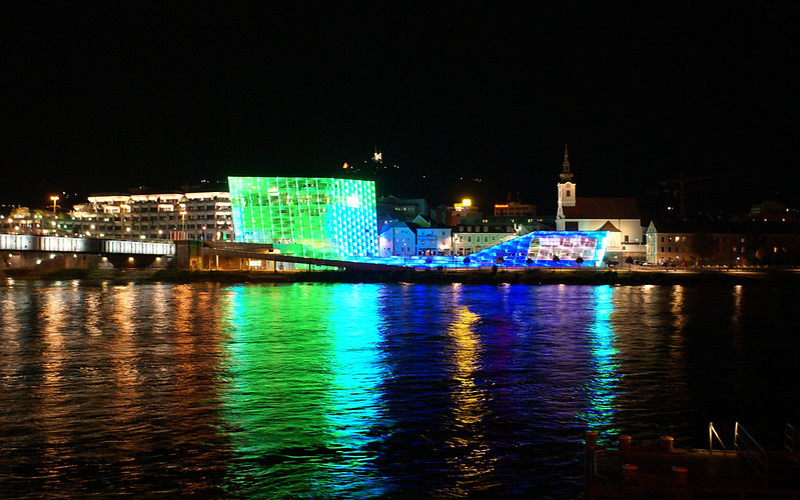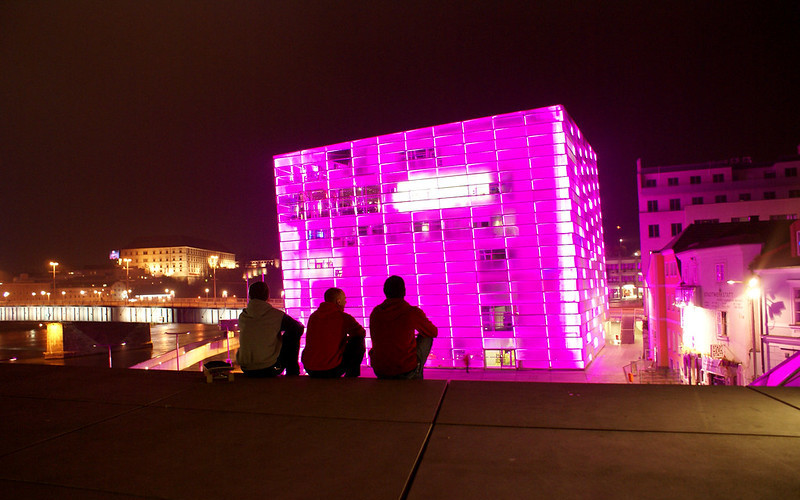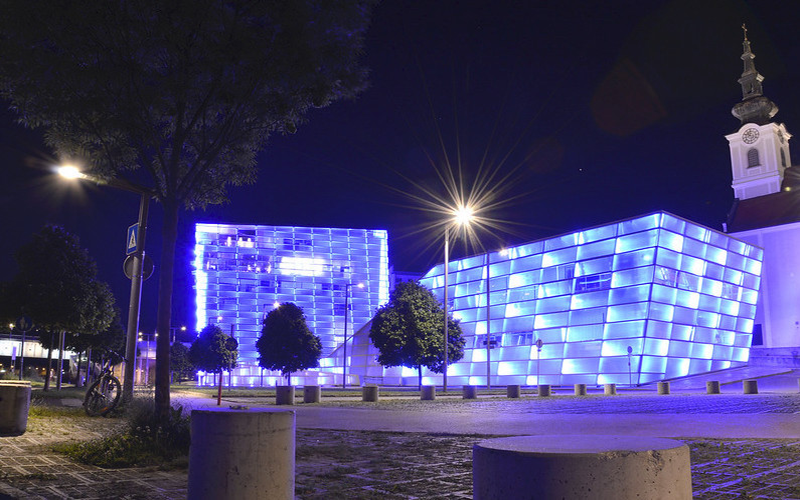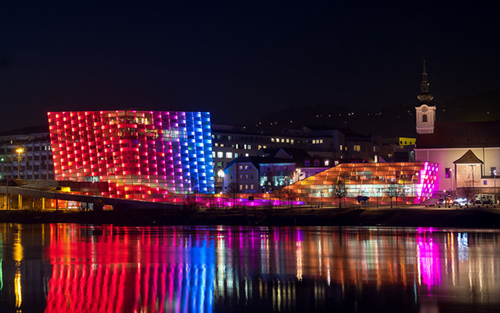 Gala Dinner @ Pöstlingberg Schlössl
For the Gala Dinner on Thursday, 18th November 2021 we take you to the Pöstlingberg Schlössl on Linz's house mountain where a stunning view is awaiting you. Enjoy a marvellous evening with cultivated ambience, Austrian delicacies from the castle kitchen and fine wines from the in-house wine. An evening you are sure to remember.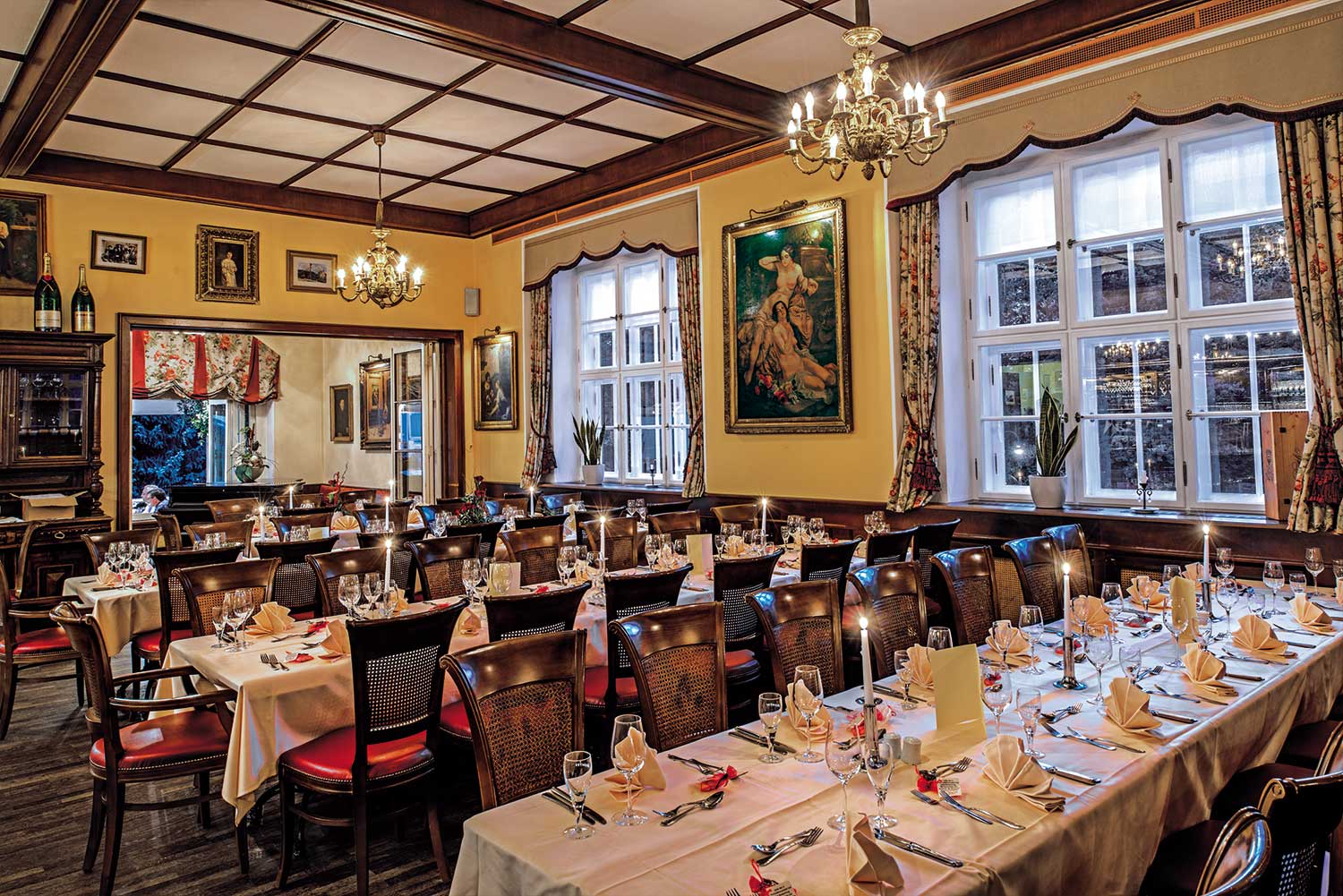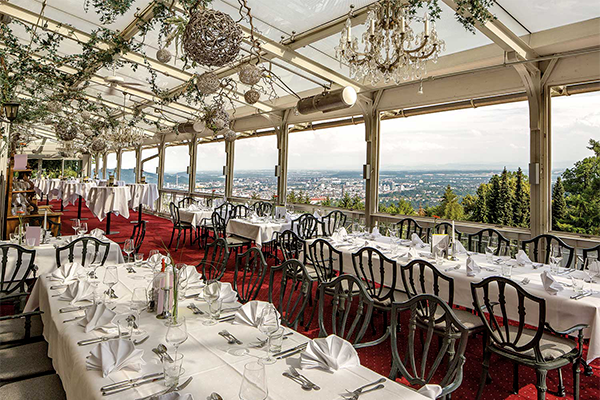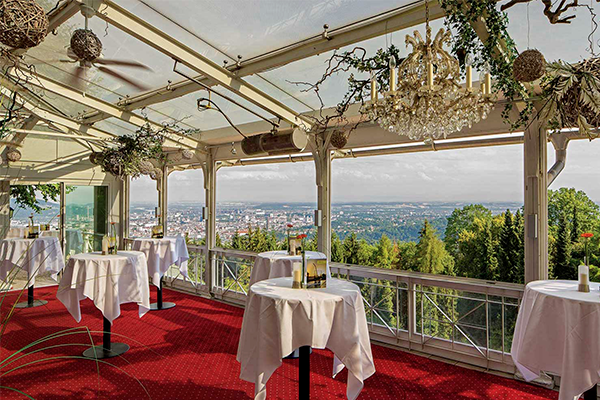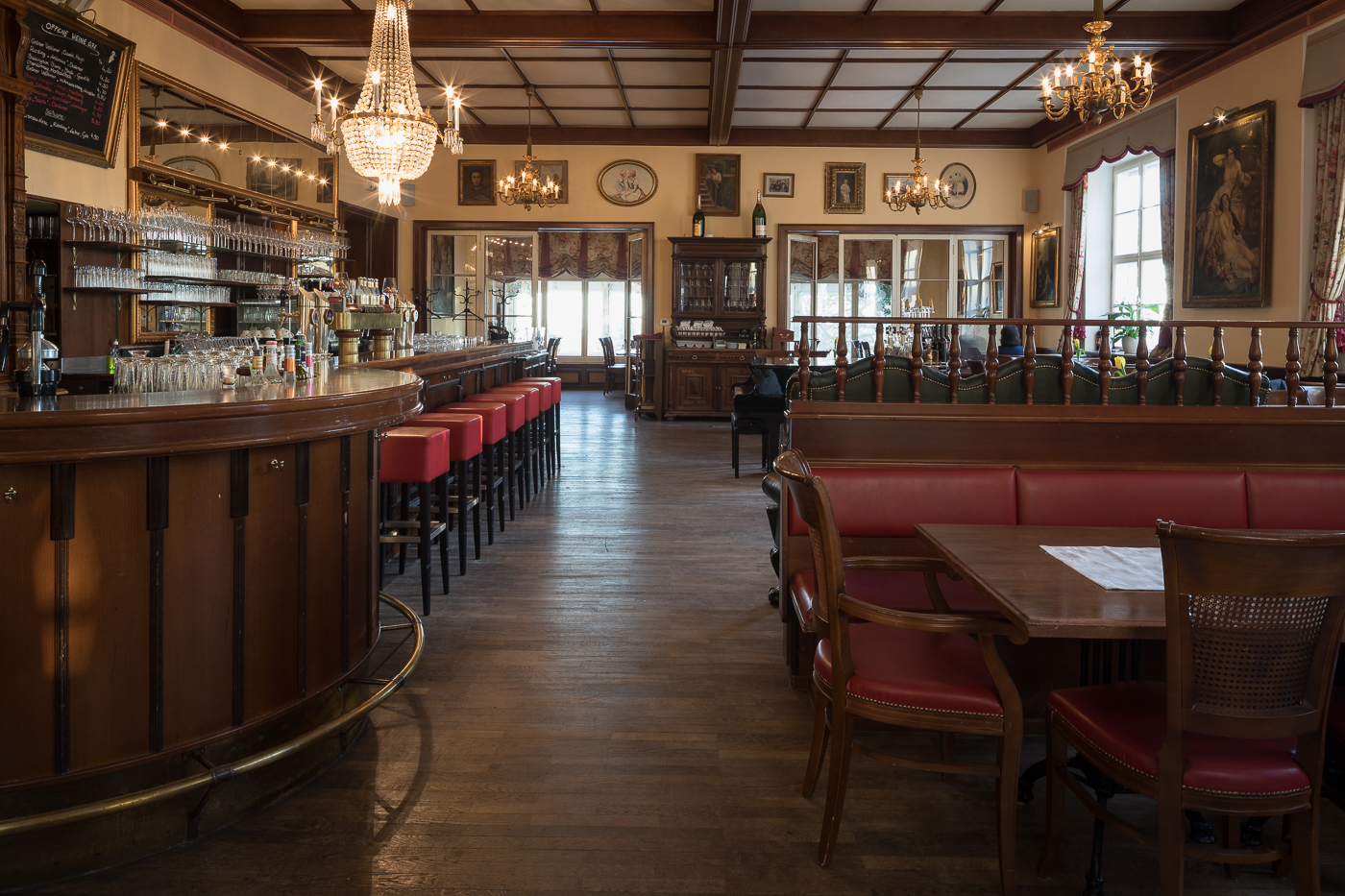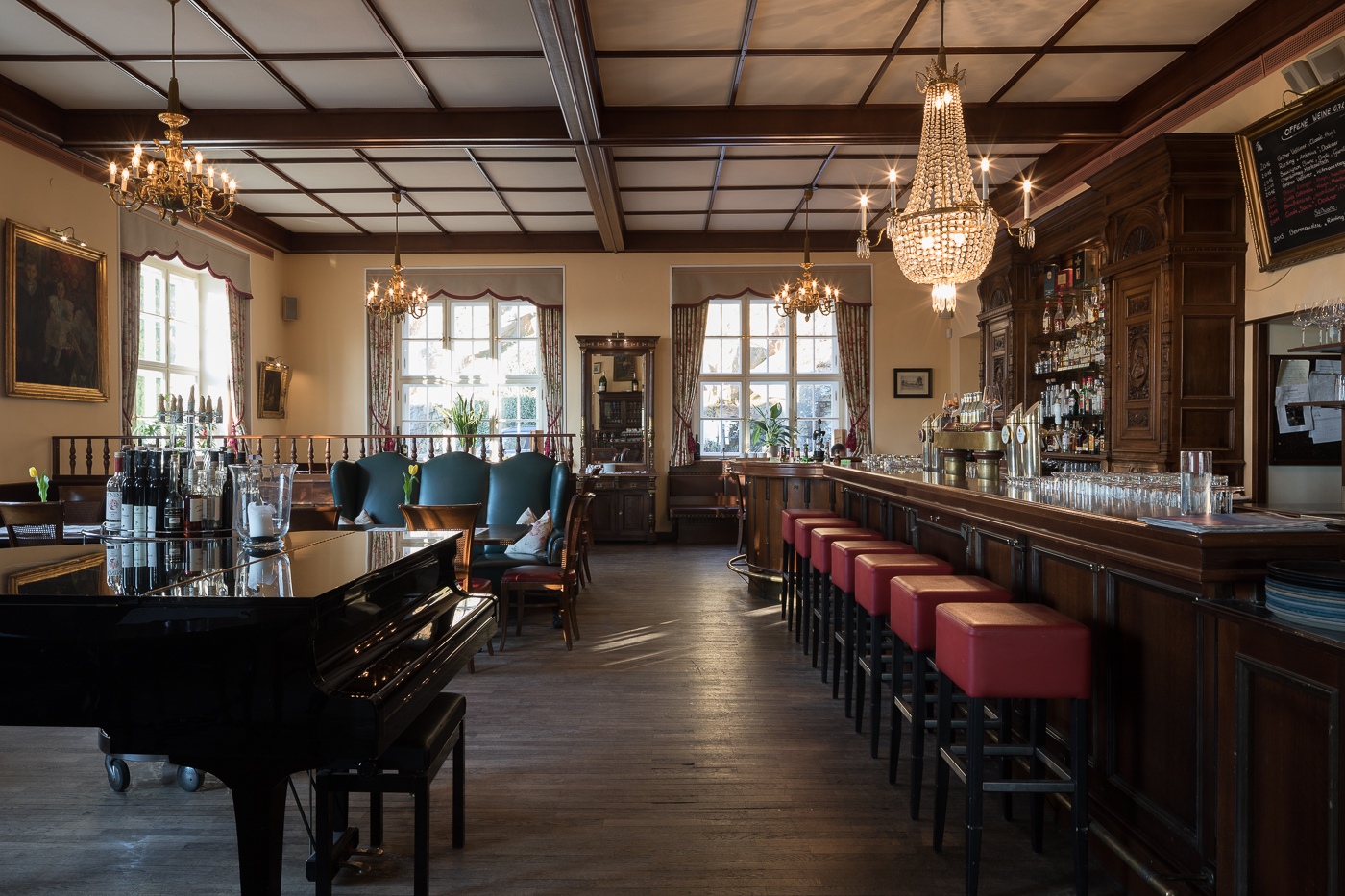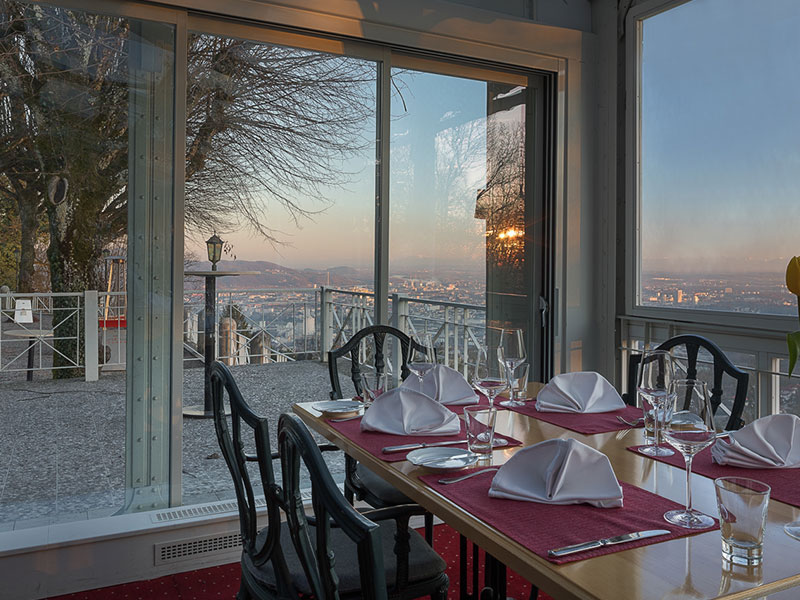 R&D Projects Dissemination Event @ISM 2021
The ISM 2021 Organization Committee has embraced the vision to make the conference the perfect environment for knowledge exchange and dissemination. In particular, dissemination activities (integrated with communication and exploitation) are essential for the impact and success of R&D projects. Funding bodies (e.g. the EU commission) usually request partners to organize midterm and final dissemination events in order to broadly disseminate the outputs of the project.
With this in mind, ISM 2021 is organizing this special "R&D Projects Dissemination Event" dedicated to oral presentations of ongoing or final results of R&D projects in all the areas related to the conference topics. This special event will represent a unique platform for companies, research bodies and universities to:
disseminate their project progress and results to the relevant scientific communities, potential investors, stakeholders, regulatory bodies, potential users, and lay audience;
find other R&D project partnership opportunities with other speakers or people of the audience.
Tentative presenters should submit the form below by November 5th, 2021
. An advisory board will assess the submitted summary in terms of adherence to the topics of the Conference. The presenter will be notified about the acceptance for presentation. Please, note that the submitted summaries will not undergo through a technical/scientific peer-review process; hence, project summaries and presentations will NOT be included in the conference proceedings.
We have limited slots for presentations, therefore be sure to book your opportunity as soon as possible!
The Role of 5G and next-generation Wireless Communication Technologies in the 4th Industrial Revolution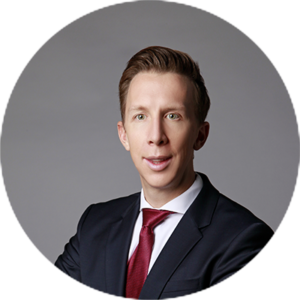 "New digital use cases like predictive maintenance, AR/VR and smart robotics are increasingly used in day-to-day operations and bring tangible benefits on either or both the cost (productivity gains) or revenue (new customer propositions) sides, resulting in attractive business cases. Physically, the place where significant digitalization happens is on campuses (defined as enterprise-controlled localized environments). For digital campus use cases to work, the required networking, computing and storage capacity must be in place. On top of that, companies need to be able to secure and manage their networks adequately to run applications. Most commonly used access technologies do not meet enterprise connectivity requirements. While campuses often do have sufficient throughput in their existing LAN, the access technologies are either too costly (wireline) or too low range (Wi-Fi) or are not suitable for mobile use cases. For example, remotely operating a factory with smart robots across a large campus such as an airport will not be feasible within a Wi-Fi network, as there is no/poor handover functionality. On the other hand, public cellular networks cannot be used due to a lack of throughput, latency and/or security. Therefore, until now, a combination of public and private networks with multiple technologies has often been deployed independently on campuses. This results in integration complexity, lack of flow control & security, and typically, insufficient coverage. With Private Campus Networks, many of the current challenges can be solved. Homogeneous indoor and outdoor coverage, multi-technology integration and increased control and security are paving the way for digitalization from a networking perspective."
Christoph is a Principal based in the Vienna office of Arthur D. Little and a member of the global TIME practice. Christoph is a topic expert in: (i) Technology & innovation; (ii) Mobile network technology (5G) and (iii) Network virtualization and data centers. Christoph has 6+ years of experience advising senior executives and decision-makers of telecom operators and investment funds globally. Prior to joining ADL, Christoph conducted internships in consulting and investment banking. Christoph holds a master's degree (business innovation) from the University of London and a bachelor's degree (international business) from the Vienna University of Economics and Business.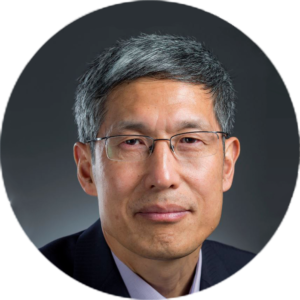 Huazhong University of Science and Technology (HUST)
"This short talk provides an overview of potential 5G applications in intelligent manufacturing, including human-machine interaction/collaboration, process automation, factory automation, logistics and warehousing, equipment monitoring and maintenance. A 5G- based edge computing application framework, together with key enabling technologies, is also presented to achieve the implementation and integration of the above-mentioned application scenarios."
Dr. Weiming Shen is a Professor at Huazhong University of Science and Technology (HUST), China. Prior to joining HUST, he worked for 20 years at National Research Council Canada as Research Officer, Senior Research Officer, and Principal Research Officer. He is a Fellow of IEEE, Fellow of Canadian Academy of Engineering, and Fellow of Engineering Institute of Canada (EIC). He is an internationally-recognized expert on Agent-Based Collaborative Technologies and Applications. He has published several books and over 500 papers in scientific journals and international conferences in the related areas. His work has been cited about 15,000 times with an h-index of 59. He is the Co-Editor-in-Chief of IET Collaborative Intelligent Manufacturing, an Associate Editor or Editorial Board Member of over ten international journals.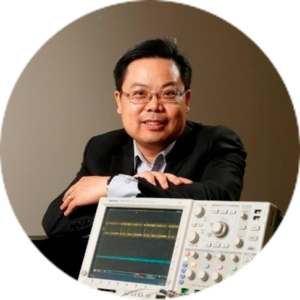 Professor and Tier-1 Canada Research Chair
The dramatic evolution of wireless technologies to 5G and 6G and their rapid convergence with vertical applications signify the ongoing industrial transformation. With the significantly growing data traffic, massive connected devices and diverse services to be supported, the future success of smart manufacturing and Industry 4.0 relies heavily on 5G/6G to address the evolving needs of vertical industries. One critical challenge in smart manufacturing and Industry 4.0 is how to support diverse QoS provisioning, dynamic knowledge exchange and distributed capability integration by future 5G/6G enabled industry systems. The focus of this talk is to analyze the need for 5G/6G in vertical industries and identify the essential key enabling technologies, and present future development directions. Specifically, this talk will cover: i) Need and challenges of 5G/6G in vertical industries; ii) Key technical aspects of 5G/6G communications; and iii) Intelligent integration/orchestration of 5G/6G systems in vertical applications and open research problems.
Dr. Xianbin Wang (Fellow, IEEE) is a Professor and Tier-1 Canada Research Chair at Western University, Canada. He received his Ph.D. degree in electrical and computer engineering from the National University of Singapore in 2001. Prior to joining Western, he was with Communications Research Centre Canada (CRC) as a Research Scientist/Senior Research Scientist between July 2002 and Dec. 2007. From Jan. 2001 to July 2002, he was a system designer at STMicroelectronics. His current research interests include 5G/6G technologies, Internet-of-Things, communications security, machine learning and intelligent communications. Dr. Wang has over 450 highly cited journal and conference papers, in addition to 30 granted and pending patents and several standard contributions. Dr. Wang is a Fellow of Canadian Academy of Engineering, a Fellow of Engineering Institute of Canada, a Fellow of IEEE and an IEEE Distinguished Lecturer. He has received many awards and recognitions, including Canada Research Chair, CRC President's Excellence Award, Canadian Federal Government Public Service Award, Ontario Early Researcher Award and six IEEE Best Paper Awards. He currently serves/has served as an Editor-in-Chief, Associate Editor-in-Chief, Editor/Associate Editor for over 10 journals. He was involved in many IEEE conferences including GLOBECOM, ICC, VTC, PIMRC, WCNC, CCECE and CWIT, in different roles such as general chair, symposium chair, tutorial instructor, track chair, session chair, TPC co-chair and keynote speaker. He has been nominated as an IEEE Distinguished Lecturer several times during the last ten years. Dr. Wang is currently serving as the Chair of IEEE London Section and the Chair of ComSoc Signal Processing and Computing for Communications (SPCC) Technical Committee.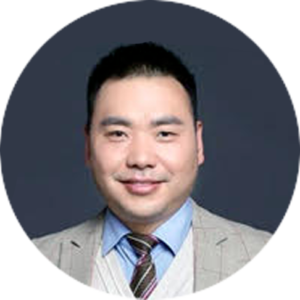 University of Bedfordshire
The next generation of intelligent systems, especially robots, will need to be more autonomous and resilient. Many attempts have been made by research and industry to improve the capabilities via the evolution of 5G technologies. However, alongside its potential, 5G and beyond also raise new challenges for the developers and designers of autonomous robot applications. The short talk is about some limitations and opportunities of existing robot design; and the potential to enhance robot autonomy through a shift of knowledge and learning from the individual to collective that robot autonomy enhancement needs.
Dr Renxi Qiu is a Senior Lecturer at University of Bedfordshire, U.K. His research has been focused on semi-autonomous robot systems with adaptive autonomy. In recent years, the emphasis is placed on AI powered robotics supported by 5G/6G technologies and cloud computing. By sharing knowledge among robots, edge and cloud resources, the connected intelligence enhances the robot autonomy and improves the robustness of the robots in deployment. Renxi is the scientific coordinator of the EU H2020 "5G Enhanced Robot Autonomy" project. He also led the 1st European project on semi-autonomous robots called "Multi-Role Shadow Robotic System for Independent Living". His works were presented in Europa House at Tokyo as a successful story of European robotics and in House of Lord at London for possible solutions of technology-supported living.
Going from the lab to the field: challenges of the digital transformation and research inspirations from Austrian manufacturing companies' use cases
Needless to say, industry is constantly facing challenges. These challenges are multifaceted, economical like faltering supply or market pressure or the need to prove ones sustainability and technological like upcoming Artificial Intelligence applications or Smart Connected Devices everywhere up to machine to machine communication. Researchers often hear that a strong partnership between scholarship and industry is the most important for success on both sides. But, what do companies really need from scholarship? Is it enough to discuss research avenues and basic research approaches or do we need applied science directly on the spot or is it a well-balanced mixture of basic and applied research? In this special session we want to provide insights from companies and get first-hand information about industrial challenges unsolved questions. We mind the gap between scholars and industry and bring them together!
The impact of Industry 5.0 on global manufacturing and industrial environment
The session aims to reveal the ground stones of the industrial trends of next decade. The session will introduce the impact of Industry 5.0 on manufacturing, education, telecommunication and politics and other segments. The future development and roadmap would be presented to the audience.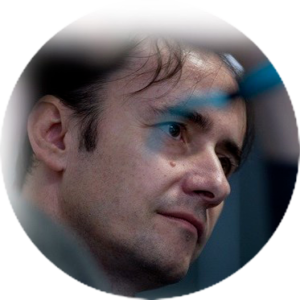 Secondary utilization of electric car batteries and telecommunication equipment
Svein Gaute Bleivik | CEO, TAREC-IN AS, Norway
Waste prevention and recycling in Ghana and in Africa
David Ewuse Mensah | Co-Founder, Eco Amet Solutions, Ghana
Online education as permanent part of education systems
Achim Schaller | CEO, MORALEDA Gmbh, Germany
Post-pandemic industrial development on the US market
Bill McClain | Founder, Strategic Partner Business Advisors, LLC, USA
Are you interested in setting up a Special Session @ ISM?
Do not miss the opportunity to join our Special Sessions! Panel discussions, project presentations, or inspiring talks by international well-known experts on topics such as research funding, entrepreneurship, or technology transfer will be the perfect venue to share different perspectives on emerging research areas or most recent trends in manufacturing engineering.
Regular & Invited Sessions
Regular sessions cover the topics of the conference and mainly group the papers that fall within a specific research subject and submitted to the regular program. 
Invited Sessions consist of papers collected within the scope of an Open Track proposed by one or more organizers. Papers are mainly based on personal invitation by the Open Track organizer(s) but may also include papers submitted to the regular program.
Regular and Invited Sessions will last about 1 hour and 30 minutes and may include between 4 and 5 papers. Contributions can be either regular papers or short papers (min 3 pages length) and they will appear in the conference proceedings.
Each paper submitted to the conference will be individually peer-reviewed by at least two expert reviewers taking into consideration scientific quality, originality and relevance. At the discretion of the IPC and considering the reviewers' comments, individual papers may be accepted for inclusion in the conference proceedings. The revised paper will then undergo a second round of reviews to check whether the authors have carefully addressed the reviewers' comments and the paper is fully acceptable for publication. At the discretion of the program committee, individual papers may be removed from an invited session and placed in the regular program, as well as appropriate contributed papers may be moved to an invited session.
Presentation Formats and Speakers' Instructions
Conference event days will consist of Plenary and Parallel Sessions providing the opportunity for Authors (both in-person and virtual) to present their work lively by sharing their presentations and giving their talk (max 15 minutes) followed by Question & Answers (max 5 minutes). All the blended sessions will be streamed via MS Teams so that virtual attendees can also listen to the presentations being held in the conference physical rooms and interact with the audience in there. This way, also presenting authors attending the conference remotely will be able to share their screen, give their talk and interact with the audience in the conference physical rooms. Presenting authors are invited to do the following:
prepare the presentation of their work using the templates below. A traditional template and video presentation templates are available.
record the presentation (with audio narration) for backup purposes according to the guidelines below
upload the exported video using the form below. Along with the video, please upload the presenting author's biographical information (max 100 words) that will be used for introducing the presenters during the session.
Build and enlarge your network
Interaction Virtual Rooms
Networking is an essential aspect of conferences. Even in the time of pandemics, ISM 2021 is a great venue to enlarge your network and build your community. For this reason, feel free to enter the three Interaction Rooms @ISM 2021. For example, if you got interested in someone's speech or research interests, feel free to tell him/her to meet in one of the interaction rooms to continue the discussion face-to-face. You are allowed to click on the direct links below and invite your colleague to join you.

For further info, please contact