All the I3M Sessions will be held online through Microsoft TEAMS. Within the Program you will find a link to each I3M Session. 
I3M 2021 as a fully online event (blended event cancelled)
The I3M 2021 Organization Committee has hardly worked along the last months to set-up I3M 2021 as blended event (both in presence and online). We have been obliged to wait until August to take a decision about the blended event to have the possibility to observe the pandemic trend as well as to receive hotels availability to host the event. Only few people (less than 20 out of 450 authors and around 150 papers) have selected the "in person" participation mode, while all the others attendees prefer the online participation. In addition, in many countries, a new COVID-19 wave is already started or it is going to start very soon and the aggressiveness of the Delta Variant is challenging many countries.
Due to these considerations, the I3M 2021 Organization Committee has decided to cancel the event in person and to run I3M 2021 as a full online event. We will still keep trying and we hope that for I3M 2022, that will be held in Rome (Italy), we can see again each other in person.
Papers Presentations only through the online mode
Regarding the papers presentations, these will be done in Parallel Sessions only through the online mode and according to the following format: for each paper there will be a pre-recorded video of the paper presentation (maximum 10 minutes, please be sure to respect this limit when preparing your video) + 5 minutes during which the presenting author will answer to questions made by the audience. 
The videos of the paper presentations must be uploaded by authors no later than September 10th 2021. Please use the following form to upload your video: https://www.msc-les.org/conf/I3MUpload/index.html
Keynotes are here! Take a look at the exciting lineup for I3M 2021. Keynotes present diverse, visionary speakers who deliver the most powerful new ideas in the ever-evolving world of Multidisciplinary Modeling & Simulation.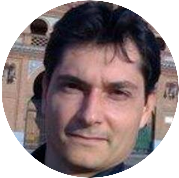 IMT Mines Ales (National Institute of Mines and Telecommunications)
Modeling & Simulation Driven framework for Interoperability of Enterprise System M&SDIES
More than ever, companies play in a same field with competitors and partners who frequently refine and adapt their offerings to customers. To stay current, manufacturing companies need to use the latest findings from the ICT sector, especially when collaborating with external partners in a supply chain and exchanging products and data. However, in this context, enterprise information systems (EIS) reach a limit in collaborative environments because business management methods diverge and EIS are mainly inflexible resource packages that are not built with interoperability in mind. Therefore, we need to make EIS interoperable in order to achieve the necessary competitive and performance gains. This keynote can be summarized as follows: (1) it will attempt to link existing work and examine the barriers that currently prevent further improvements due to current methodological and technological limitations, and (2) it will propose a conceptual framework and five challenges that model-based approaches must overcome to achieve interoperability among EISs in the short and long term. It thus led to the design of the Model Driven Interoperability System Engineering (MDISE) framework, which capitalizes on enterprise interoperability research. (3) The study will show how the use of simulation, distributed simulation, and co-simulation can support model-based approaches in the path from concepts to technical deployment. In detail, it will focus on how the Business Process Model and Notation (BPMN) standard could be an interesting solution to define the HLA execution scenario within a model-driven architecture approach. Specifically, how to support the modeling phase of the HLA execution process to explicitly design the desired steps of orchestration between distributed HLA federates through the interpretation of a business process diagram.
Gregory Zacharewicz, is a Full Professor at IMT Mines Ales (National Institute of Mines and Telecommunications) in Alès, France. He recently joined the LSR laboratory to develop research work based on simulation. This laboratory focuses on the relationship between risk and complex systems while keeping part of its roots in the system engineering and ICT field. He was previously an associate professor at the University of Bordeaux (2007-2018) where he focused his research for more than 10 years on modeling, interoperability, and simulation of enterprises and social organizations. More generally, his research interests include discrete event modeling (e.g., DEVS, G-DEVS), distributed simulation, distributed synchronization algorithms, HLA, FEDEP, MDA, short-lived ontologies, ERP, BPMN and workflow. He recently co-authored with an international team of authors a prospective chapter on model-based approaches to interoperability in next-generation enterprise information systems. In the area of healthcare methodologies and technologies, in 2018 he co-authored with Bernard P. Zeigler, Mamadou K. Traore and Raphaël Duboz the book "Value-based Learning Healthcare Systems: Integrative modeling and simulation". He was the program chair of Springsim 2016 in Pasadena, vice chair of SpringSim 2017 in Virginia Beach, general chair of SpringSim 2018 in Baltimore, and program co-chair of IEEE DS-RT 2021. He is a member of the editorial boards of Simulation Journal, JSimE, Science Progress, SNE, and Modelling.
From Space to Earth: Enabling a-priori interoperability of HLA- based simulations using standards and simulation design patterns
The space community relies heavily upon Modelling and Simulation (M&S) to gain knowledge on critical issues facing space exploration. Some of the critical issues include: how to design equipment under uncertain conditions; how to reproduce and evaluate dangerous scenarios; and how to allocate limited resources, not only in terms of money, among the diverse projects. The development of modern space systems requires the collaboration among several national and international space organisations. Along with this complexity and diversity come progressively increasing challenges with managing the associated requirements, properties, emergent behaviours, and integration risks. Collaborative and distributed simulation is one technology being applied to address these challenges. A notable example of this is the well-established standard for distributed simulation, the IEEE 1516-2010 – High Level Architecture (HLA). To enable and ensure a-priori interoperability for complex space systems simulations and foster international collaboration, the Simulation Interoperability Standards Organization (SISO) formed a Product Development Group (PDG) to develop the Space Reference Federation Object Model (SpaceFOM). The speech presents the SpaceFOM standard describing the principal design elements that compose it along with a set of simulation design patterns introduced to deal with common issues in distributed simulation and to pursue extensibility, interoperability, and robustness, so as that they can be exploitable as reference solutions in other application domains in which a-priori interoperability can represent an enabling factor.
Alfredo Garro, degree in Computer Engineering and PhD in Systems and Computer Engineering, is Associate Professor of Computer Engineering at the Department of Informatics, Modeling, Electronics and Systems Engineering (DIMES) of the University of Calabria (Italy). From January to September 2016, he was Visiting Professor at NASA Johnson Space Center in Houston (TX, USA), Software, Robotics and Simulation (ER) division. He is currently President (two-year presidency 2020-2021) of AISE – Italian Chapter of INCOSE (International Council on Systems Engineering). In AISE he held the position of Vice-President in the two-year period 2018-2019 and Technical Director in the two-year period 2016-2017. In October 2016, he participated in the Training Program 2016 at CERN in Geneva among the 10 Italian Engineers selected by the National Council of Engineers (CNI) out of 539 candidates. From September 1999 to September 2001, he was Researcher at the CSELT in Turin (Telecommunication Studies Center and Laboratories) of the Telecom Italia group. From 2001 to 2005 he collaborated with the Institute of Computing and High-Performance Networks (ICAR) of the National Research Council (CNR). From January 2005 to December 2011, he was a Researcher of Computer Systems Engineering at the Department of Electronic, Computer and Systems Engineering (DEIS) of the University of Calabria. He is the author of over 100 publications in international journals, book chapters, international and national conferences. In 2014 he founded the System Modeling and Simulation Hub Laboratory (SMASH Lab) at DIMES of which he is currently responsible. He is vice chair of the Space Reference Federation Object Model (SpaceFOM) Product Development Group (PDG) and Product Support Group (PSG) of the Simulation Interoperability Standards Organization (SISO) where he works on the definition of simulation standards for distributed computing environments with particular reference to the aerospace domain. He was National Coordinator for Italy and member of the Executive Committee of the European ITEA2 MODRIO (Model Driven Physical Systems Operation) project. He is a member of the "Francesco Severi" National Institute of Higher Mathematics. He is a member of the National Cyber Security Laboratory of CINI (National Interuniversity Consortium for Information Technology) and of the Cyber Security Technology District (DCS). He is Senior Member of the IEEE (Institute of Electrical and Electronic Engineers) and of the following Societies: IEEE Computer Society, IEEE Reliability Society, IEEE Aerospace and Electronic Systems Society.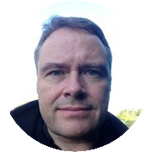 Professor and Vice-Dean (Research) for the College of Engineering, Design and Physical Sciences
Distributed Simulation: Experiences and Reflections
Parallel and Distributed Simulation (PADS) involves the use of multiple computers to speed up the execution of a simulation and/or to link simulations together as a single simulation. Some also include the use of multiple computers to speed up simulation experimentation. The benefits of PADS are arguably significant and can lead to significant advances in mainstream simulation practice. PADS approaches are, however, complex and require expertise drawn from computer science, operational research and the specific domains of application. While PADS has met with success in some of these application domains (e.g., military and space), it is far from being commonplace. This talk draws from over 30 years of my work in this field to reflect on why this is the case, to share experiences of both successes and failures, and to discuss a possible way of broadening the impact of this fascinating field.
Simon J. E. Taylor is a Professor and Vice-Dean (Research) for the College of Engineering, Design and Physical Sciences at Brunel University. He is also Co-Director of the Modelling & Simulation Group at the same University. His has published over 200 articles and his research has impacted over 3 million students and 300 universities in Africa, over 30 SMEs and several large enterprises including the Ford Motor Company and Sellafield. He co-founded the Journal of Simulation and the UK Operational Research Society's Simulation Workshop series. He is the executive chair for the Simulation Exploration Experience, a former chair and a member of ACM SIGSIM's Steering Committee, a member of the steering committee for the Computer Simulation Archive. He has also led and chaired the COTS Simulation Package Interoperability Product Development Group (CSPI PDG) at SISO. He continues to be interested in new technologies and simulation, data infrastructures in Africa and Open Science. His email address is simon.taylor@brunel.ac.uk and his website is https://www.brunel.ac.uk/people/simon-taylor.
Regular & Invited Sessions
Regular sessions cover the topics of the conference and mainly group the papers that fall within a specific research subject and submitted to the regular program. 
Invited Sessions consist of papers collected within the scope of an Open Track proposed by one or more organizers. Papers are mainly based on personal invitation by the Open Track organizer(s) but may also include papers submitted to the regular program.
Regular and Invited Sessions will last about 1 hour and 30 minutes and may include between 4 and 5 papers. Contributions can be either regular papers or short papers (min 3 pages length) and they will appear in the conference proceedings.
Each paper submitted to the conference will be individually peer-reviewed taking into consideration scientific quality, originality and relevance. At the discretion of the IPC and considering the reviewers' comments, individual papers may be accepted for inclusion in the conference proceedings. The revised paper will then undergo a second round of reviews to check whether the authors have carefully addressed the reviewers' comments and the paper is fully acceptable for publication. At the discretion of the program committee, individual papers may be removed from an invited session and placed in the regular program, as well as appropriate contributed papers may be moved to an invited session.
Presentation Formats and Speakers' Instructions
Each session lasts 1.5 hours, and may includes from 4 to 5 papers. Depending on the number of the papers in the session, you'll have about 12-15 minutes for your presentation, plus some time at the end for the Q&A. The chair/co-chair of your session is responsible for keeping the time, but we recommend you to adhere with the allotted time.
We recommend you to be in your session's room at least 10 minutes before the scheduled starting time, in order to upload your presentation on the laptop. As a general rule, speakers will not be allowed to use their own laptops, tablets or other devices to give their presentations, unless previously communicated to the conference organization team.
When you enter the session room, introduce yourself to the chair/co-chair, so they can take note of your presence.
Provide your presentation in either PowerPoint or PDF format. We suggest you to always bring a PDF copy of your presentation in order to minimize any format issue.
Special sessions offer a 90-minute venue for the presentation of topics of special academic, social or industrial interest, such as emerging research areas or most recent trends. A Special Session can be also devised to include project presentations, panel discussions or non-technical talks on topics such as research funding, entrepreneurship, or technology transfer, and can receive a wide interest across different themes of the conference. As such, special sessions do not include presentation of scientific papers submitted to the conference and the session agenda will be defined by the Special Session Chair. All scheduling of special sessions is completed by the conference organisation committee. Requests may be submitted to the committee for a special accommodation but cannot be guaranteed, as the committee decisions are made with the full scope of the conference in mind.
List of I3M 2021 Special Sessions
Chair: David del Rio Vilas
Affiliation: OHLA-Services Ingesan (Spain)
Track Description: During the last seven years, the Horizon 2020 -the biggest EU Research and Innovation programme- has provided a wide and ambitious collaborative transnational framework for the development of solutions tackling with the main EU's societal, environmental, economic and technological challenges. Through its different programmes and projects, Modelling&Simulation has successfully demonstrated its usefulness and versatility as a fundamental means to provide organisations with the capacity to design, analyse and adapt their response to an increasing uncertain environment. The new Horizon Europe (HE) framework, the most ambitious R&I program in the world, will extend and consolidate the achievements of the former H2020, but it will also have to deal with new realities deriving from the pandemic and the climate change scenarios. In this context of urgency and effectiveness, more than ever, academia and industry must collaborate and develop more efficient ways to exploit simulation as a central means to reach sustainable benefits for the social, environmental, and economy challenges ahead. "Supporting Academia-Industry cooperation for the acceleration of Simulation Projects" will provide both academia and industry representatives to the MAS 2021 Conference with an occasion to present themselves and have early discussions on the formation of consortia in different topics, anticipating needs and opportunities to promote initiatives focused on promoting the effective and productive simulation dialogue between the two realms.
Special session chairs or speakers are not required to submit a paper. The special session chair is the individual who submits the proposal to the conference committee, acts as the leader and coordinator for the session development, defines the agenda of the session, is in charge of promoting the session and ensures the successful and timely execution of the session. 
Presentation Formats and Speakers' Instructions
Each session lasts 1.5 hours in total. Please ask the chair/co-chair of your special session for preliminary information about the session agenda and the time at your disposal for the presentation.
We recommend the speakers to be in the session's room at least 10 minutes before the scheduled starting time, in order to upload the presentation on the conference laptop. As a general rule, speakers will not be allowed to use their own laptops, tablets or other devices to give their presentations, unless previously communicated to the conference organisation team.
If you are a speaker, when you enter the session room, introduce yourself to the chair/co-chair, so they can take note of your presence.
Provide your presentation in either PowerPoint or PDF format. We suggest you to always bring a PDF copy of your presentation in order to minimize any format issue.
Submit a Special Session Proposal

For further info, please contact