Dear Sir/Madam,
innovations and improvements are required to react quickly to the new trends of the global economy. Over the years, Modeling & Simulation (M&S) has proved to be one of the most effective, beneficial and successful methodologies to investigate and study complex systems belonging to various sectors/areas. Nevertheless, to take full advantage of this technology there are relevant issues that keep challenging the researchers towards even more advanced solutions and approaches where emerging and cutting-edge technologies are absorbed into. M&S is widely and successfully applied in many application domains, ranging from industry to social sciences, from logistics to military, from energy to healthcare; in this sense M&S provides a multidisciplinary perspective where theory and data from different fields can be used to build models and simulations that provide insights in to the system considered.
The 2021 International Workshop on Innovative Simulation for Healthcare (IWISH) will be a platform for knowledge exchange, the review and discussion of theoretical advances, research results, and industrial experiences, among scientists, researchers, decision makers, practitioners and students dealing with the topics under the umbrella of multidisciplinary modeling & simulation.
Therefore, we would like to kindly invite you to take an active part in this conference and in the co-located events that will be held at Krakow, Poland on September 15-17, 2021 and explore with us the latest news, views and developments in the exciting world of multidisciplinary modeling & simulation.
Sincerely,
I3M 2021 Organization Committee

Authors are kindly invited to include in their papers and presentations all the research works, case studies and application both theoretical and applied. Topics of interests include the following topics, however different ones concerning Modeling & Simulation in Industry are welcome.
Modelling and simulation in bio-systems, physiology, cardiology, anaesthesia, cancer, circulatory system, respiratory system, renal system, biomechanics
Virtual Reality in surgical procedures
Virtual Reality for the treatment of disorders and/or rehabilitation
Virtual Reality for development and validation of medical simulators
Model based information processing of medical images
Advanced methods in model based image processing
New methods of diagnostic imaging
New paradigms in functional imaging, e.g. PET and MR
Reconstruction in computed tomography
Model based segmentation and registration
Simulation in the context of diagnostics
Simulation of emergency procedures (disaster gaming)
Simulation of disease proliferation
Healthcare networks
Clinical information flows
Simulation in genetics and system biology
Simulating biological phenomena and organs
Modeling and recognition of regulatory motifs and modules
Pharmacometric modelling
Physiological simulations
Drug inventory management
Personalized drugs design
Algorithms in DNA analysis
Tissue engineering
Molecular tumour diagnostics
Novel methods in DNA arrays
Protein structure analysis
Regulatory networks, metabolic networks, proteomic networks,
Databases in Bioinformatics
Protein ontology data bases
Novel HPC-paradigms in Bioinformatics
Waiting time issues in hospitals
Patient pathways
Modelling Emergency Departments
Modelling ancillary services
Patient flows in outpatient facilities
Simulation for surgical and clinic scheduling
Simulation for logistics of healthcare
Simulation of patient care
Models of elderly people care
Healthcare policy analysis
Ambulance planning
Simulation for health economics analysis
Modelling of clinical environments
Exploratory Bioinformatics and Computational Biological models, simulations and tools for helping Bioscientists
Modeling and simulation as decision support for assisting Bioscientists and Medical practitioners
Agent-based Modeling and simulation for Biological Systems, Healthcare facilities or Social Systems etc.
Verification and Validation of Biological Simulations
Equation based Modeling of Biological Systems
Development and analysis of Complex Biological and Social Networks (Formal Specification, Modeling, Analysis and Simulation)
Modeling and Simulation in System Biology
Modeling and simulation of congenital disorders
Modeling and simulation of epidemics and other diseases
HIV/AIDS related M&S
Tumor Growth modeling and Simulation
Distributed Simulation of Biological Systems
Formal Specification and Models such as using Z formal specification language, Systems Biology Markup Language (SBML) etc.
Use of Cognitive Computation and AI techniques such as Neural Networks, Genetic Algorithms, Bio-inspired techniques, swarm intelligence algorithms for developing models of Biological systems
Modeling and Simulation of Body Sensor Networks for e-Health
Modeling and Simulation of Pervasive and Ambient Assisted Living systems, Disease Tracking and Monitoring systems
Artificial Life related topics
An Open Track addresses specific, well-defined subjects and has no upper limit on the number of papers that can be submitted to it. Contributions to open tracks can be either regular papers or short papers (min 3 pages length) and they will appear in the conference proceedings. The organizer(s) of an Open Track will be inviting contributions but the tracks are open to everyone is willing to contribute. If at least 4 papers are submitted to the track, one (or more) Invited Sessions, including those papers, will be part of the conference program.
Submit an Open Track Proposal
Paper Submission Deadlines
IWISH 2021 Organization Board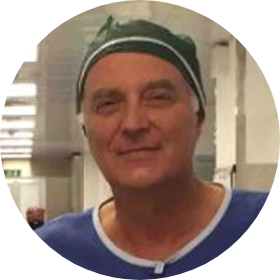 University of Genoa, Italy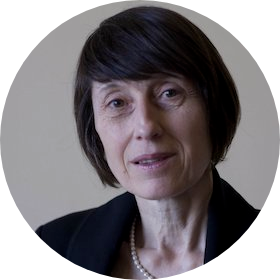 Harvard Medical School, USA
IWISH 2021 Organization Staff
Agostino G. Bruzzone – University of Genoa, Italy
Alessandro Chiurco – DIMEG, University of Calabria, Italy
Virginia D'Augusta – DIMEG, University of Calabria, Italy
Jessica Frangella – DIMEG, University of Calabria, Italy
Caterina Fusto – DIMEG, University of Calabria, Italy
Lucia Gazzaneo – DIMEG, University of Calabria, Italy
Luca Giansiracusa – CAL-TEK S.r.l., Italy
Francesco Longo – University of Calabria, Italy
Marina Massei – Liophant Simulation, Italy
Letizia Nicoletti – CAL-TEK S.r.l., Italy
Mohaiad Osman Elbasheer – MSC-LES, University of Calabria, Italy
Antonio Padovano – University of Calabria, Italy
Cataldo Russo – CAL-TEK S.r.l., Italy
Simone Talarico – DIMEG, University of Calabria, Italy
Marco Vetrano – CAL-TEK S.r.l., Italy
Kirill Sinelshchikov – Simulation Team, Italy
IWISH 2021 International Program Committee
Maja Atanasijevic-Kunc – University of Ljubljana, Slovenia
Werner Backfrieder – Upper Austria University of Applied Sciences, Austria
Jerry Batzel – University of Graz, Austria
Felix Breitenecker – Technical University of Vienna, Austria
Agostino G. Bruzzone – University of Genoa, Italy
Eduardo Cabrera – Universidad Autonoma de Barcelona, Spain
Ines Chihi – National Engineering School of Bizerta, Tunisia
Valerio Cusimano – CNR Iasi Laboratorio Di Biomatematica, Italy
Rafael Diaz – Old Dominion University, USA
Amir Edinburgh – Napier University, UK
Gottfried Endel – Association of Austrian Social Security, Austria
Gionata Fragomeni – University Magna Graecia, Italy
Marco Frascio – University of Genoa, Italy
Pawel Gawłowski – Wroclaw Medical University, Poland
Nandu Goswami – Medical University of Graz, Austria
Amir Hussain – University of Stirling, Scotland
Witold Jacak – Upper Austria University of Applied Sciences, Austria
Korina Katsaliaki – International Hellenic University, Greece
Anna Kołcz – International Social Security Association (Germany)
Werner Christian Kurschl – Upper Austria University of Applied Sciences, Austria
Francesco Longo – University of Calabria, Italy
Marina Massei – University of Genoa, Italy
Navail Mustafee – University of Exeter, UK
Muaz Niazi – Bahria University Of Islamabad, Pakistan
Letizia Nicoletti – Cal-Tek S.r.l., Italy
Vera Novak – Harvard Medical School, USA
Mette Olufsen – North Carolina State University, USA
Antonio Padovano – University of Calabria, Italy
Federico Papa – Institute for Systems Analysis and Computer Science "A. Ruberti", Italy
Niki Popper – Dexhelpp, Austria
Get on board the team now!
Are you willing to join the Organization Committee or the International Program Committee? Discover the benefits and opportunities now and submit your proposal.

For further info, please contact