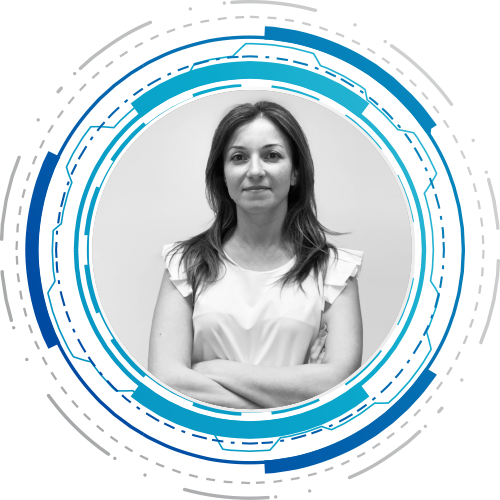 Caterina Fusto received her Master's Degree in Energy Engineering with honors from the University of Calabria in 2012.
He is currently Research Fellow at the Department of Mechanical, Energy and Management Engineering (DIMEG) of the University of Calabria for carrying out the activities planned for the "ARES" project – Area of ​​specialization: Blue Growth – from the 2014 PON R&I Funds -2020 and FSC "Notice for the presentation of Industrial Research and Experimental Development Projects in the 12 Specialization areas identified by the 2015-2020 NRP".
In 2013 she carried out an internship at DIMEG where he supported the management activities of the scientific research projects presented by DIMEG.
From 2014 until 2015, he worked as a consultant at "Contesti srl", as part of the Definitive Activity Program of the Regional Innovation Hub – Information and Telecommunications Technologies "POR Calabria FESR 2007/2013".
Since 2015 she has collaborated in the research activities of the MSC-LES laboratory, supervising the research and development projects of which DIMEG is a partner or project leader.
Since 2016 she has been part of the Organization Committee of the International Multidisciplinary Modeling & Simulation Multiconference I3M.