Si
mulation of
M
ulti
c
oalition
J
oint
O
perations involving
H
uman Factors 
---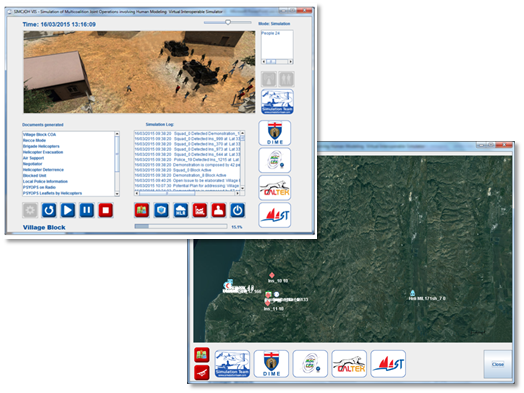 The main goal of the SIMCJOH project is to carry out research and development activities that focus on the Strategic Decision Making at Commander Level in particular situations where the Human Behavior (friendly forces, opposing forces or neutral agents/population) may affect the available military Course of Actions.
The commander has the possibility to interact with the virtual environment observing the effects of his actions. Within the SIMCJOH federation, the commander is allowed to take decision through the SIMCJOH_VIS simulator (Virtual Interoperable Simulator) and therefore observe the effects of his decision within SIMCJOH_VIC.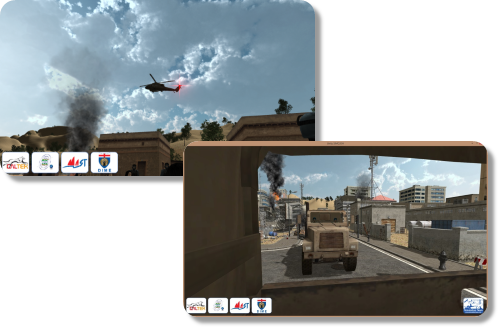 The main components of the SIMCJOH Architecture include:
The SIMCJOH Federate;

The IA-CGF Federate;

A Virtual Federate (e.g. CTrain);

A Communication Federate (e.g. SC);

A Constructive Federate (e.g. GESI).
Different training modes are available:
Single Commander Training;

Training and Operational Planning for the Commander and his staff;

Immersion of the whole team in a new Scenario.
Modeling & Simulation makes possible recreating complex scenarios and carrying out what-if analyses with the aim of evaluating the effectiveness of           several alternatives (Course of Actions, COAs) and therefore prepares the Commander and his Staff to face unusual situations.