Terminals Environmental Sustainability Enhancement based On Data Re-organization Analysis and Simulation
---
 The main contribution of the T-ESEDRAS project was to define and implement a flexible simulation model that,after a preliminary customization and thanks to a modular architecture, can be used to recreate the operations carried out within a marine port (including multiple terminals) along its life-cycle.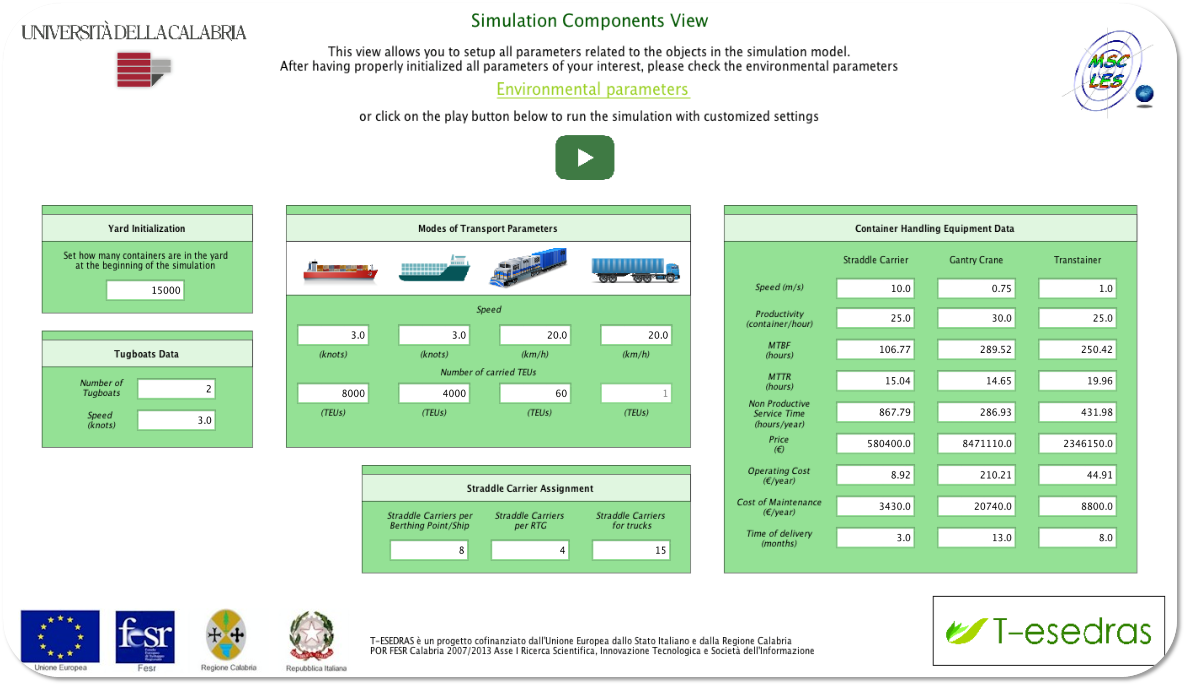 The simulation model allows a port authority or a terminal operator to directly visualize what is happening in the port (unloading or loading containers, arrival or departure of vessels, trains or trucks etc.).
Besides the initial customization of a wide set of parameters, several green management practices (such as the cold ironing practice or the replacement of traditional container handling equipment with fully-electric or hybrid-powered equipment) can be evaluated both in terms of pollutant emissions and economic convenience.