Pharmaceutical Retail Organization Using Simulation
---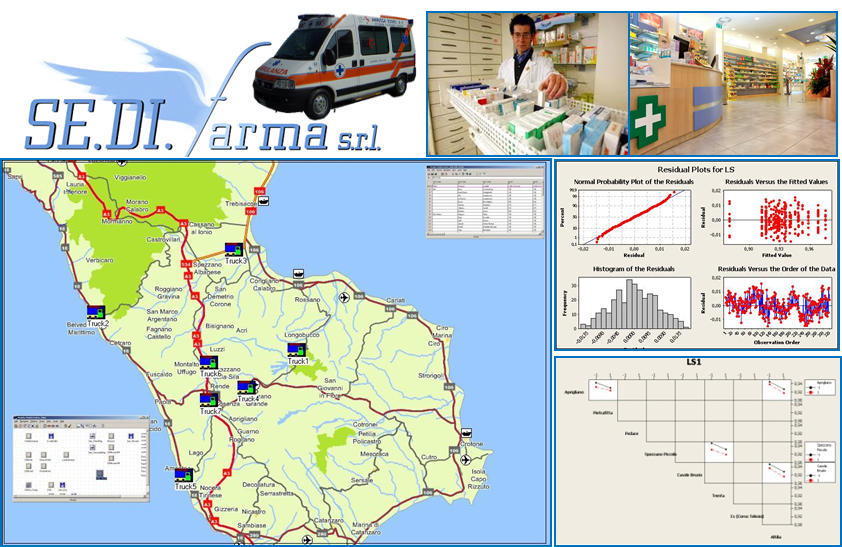 The research project proposes a study of Logistics and Simulation applied to the pharmaceutics sector in Calabria (Italy). In particular, the project focalizes on modeling, simulation and analysis of the supply chain supporting the pharmaceutical business retail.
The supply chain is made up by several pharmacies, one distribution center, several suppliers and two third party logistics that assure the transportations  activities (suppliers-distribution center and distribution center-pharmacies).
The objective of the work is the analysis of the variation of the mean service level provided to customers due to the potential addition (to the supply chain) of 13 pharmacies located in two different geographic areas.