PhD Student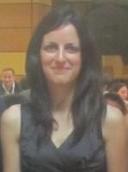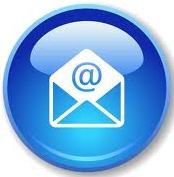 This email address is being protected from spambots. You need JavaScript enabled to view it.  

  +39 0984 494891 

 +39 0984 494891 
Department of Mechanical, Energy and Management Engineering, Cube 45C, Fifth Floor 
Students time: Wednesday 11.30—13.30  
---
Letizia Nicoletti is CEO of Cal-tek Srl from 2012 to 2014 and she is currently Senior Manager at CAL-TEK. She obtained her Bachelor Degree in Management Engineering, Summa cum Laude, her Master Degree in Management Engineering, Summa cum Laude as well as her PhD in Mechanical Engineering from University of Calabria, Italy. She has followed as Scientific Responsible many research projects in different areas including logistics and distribution, Defense and Cultural Heritage. She was also the main Responsible for all the services provided by CAL-TEK to NATO STO CMRE.
She carried out several work experiences travelling in Europe and United States working as CEO of Cal-tek Srl and attending Conferences and Workshops in the M&S area. Moreover, since 2011 she has been actively involved in the organization of the International Multidisciplinary Modeling and Simulation Multiconference (I3M), one of the major events in the field of Modeling Simulation worldwide.
Since 2009 she has acquired a strong experiences in software development and Modeling & Simulation (M&S) including High Level Architecture (HLA) and Distributed Real Time Simulation.  Her skills include requirements definition and development, conceptual modelling, model simplification, data collection and analysis, representing unpredictable variability and selecting statistical distributions, models and software coding, experimentation, verification and validation, serious games development, visualization, simulation software.
In addition, she is also involved in several projects where Cal-tek is partner and leader; such projects include advanced solutions based on innovative paradigms of Modeling & Simulation and Serious Games applied to different areas, to name a few defence, healthcare, complex systems and tourism.
She collaborates with the DIME University of Genoa and the MSC-LES at the University of Calabria on joint research activities and research projects. 
She is author of more than 50 scientific papers and technical reports. In 2011, she successfully completed the NATO CAX Operator Certification Course. She is also tutor of the courses "Industrial Plants" and "Industrial Plant Management" for students in Mechanical and Management Engineering at University of Calabria.
---