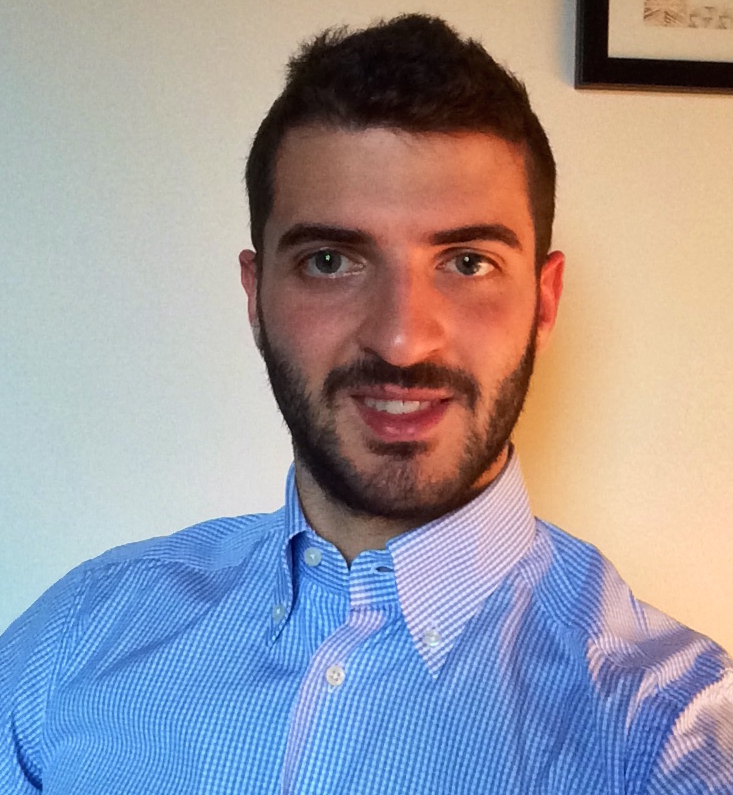 This email address is being protected from spambots. You need JavaScript enabled to view it.  

  +39 0984 494891 

 +39 0984 494891 
Department of Mechanical, Energy and Management Engineering, Cube 45C, Fifth Floor 
Students time: Wednesday 11.30—13.30  
---
Antonio Padovano received his  degree of  Management Engineering summa cum laude by developing a ground-breaking e-commerce platform for innovative and smart consumers service.
Antonio is currently  PhD Student at the Modeling & Simulation Center – Laboratory of Enterprise Solutions (MSC-LES), DIMEG, University of Calabria. 
His work focuses on the development of interoperable discrete event and agent-based simulations for decision support in complex systems in the area of Industry,  Logistics and Defense with a particular attention to Human Modeling & Simulation to reproduce the main functions of human behavior in order to assess the impact of human choices, decisions and actions.
He participated to different research projects both in cooperation with MSC-LES and CAL-TEK Srl (e.g. T-ESEDRAS, SMARTDISTR, SG-ICT).
He participated to different international conferences (EMSS, MAS, HMS, China-Italy Science, Technology and Innovation Week, etc) and he also served as Advisor for University of Calabria students at ICAMES 2016 (Istanbul, Turkey). 
He was visiting Rutgers University (The State University of New Jersey, USA) between June and September 2015 working in the field of simulation modeling and development aimed at analyzing and improving the performance of supply chains and industrial systems, in particular, container terminals as well as implementing a software tool whose main objective is to support decision making processes within complex industrial and logistic systems in order to evaluate green management practices in terms of both environmental impact.
He is also collaborating with ISSIP (International Society of Service Innovation Professionals) as Vice Chair of Membership Committee, working with more than 500 professionals, academicians, researchers and students.
As part of the local organization committee he fully supports the organization of the International Multidisciplinary Modeling & Simulation Multiconference (I3M) where he is also serving as chair for the track "Towards a universal framework for the Intelligent Social Simulation-based Systems" part of the International Conference on Modeling and Applied Simulation.
He teaches as tutor for undergraduate and graduate students enrolled in the Degree in Mechanical Engineering at the University of Calabria in the classes "Industrial Systems" and "Industrial and mechanical systems".