Junior Researcher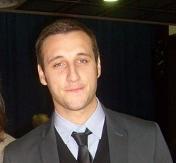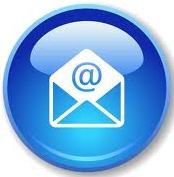 This email address is being protected from spambots. You need JavaScript enabled to view it.

 +39 0984 494891

 +39 0984 494891
Department of Mechanical, Energy and Management Engineering, Cube 45C, Fifth Floor
Students time: Wednesday 11.30—13.30 
---
Alessandro took his degree in Management Engineering, summa in December 2010 from the University of Calabria. He received his PhD in Mechanical Engineering from University of Calabria in December 2015.
He currently works as senior simulation expert in CAL-TEK Srl, a Spin-off Company of University of Calabria, where he is responsible for the development of 3D immersive and interoperable simulators for training based on HLA standard. He is also an expert C++ programmer. In the same company he also served as CEO starting from the beginning of 2015 until March 2016.
He worked for several years as researcher at MSC-LES, Department of Mechanical, Energy and Management Engineering of University of Calabria where he actively participated to the development of the Ship Bridge Simulators solutions for ship pilots, tugboat pilots and port traffic controllers training. 
During his work experiences he took part to several Research & Development projects such as Ship Bridge Simulators, SG-ICT, T-ESEDRAS, SIMON, etc. 
He has published different research papers on international journals and conferences. 
Furthermore, during 2009 he was visiting for 3 months the Rutgers University (the state university of New Jersey) working in the risk analysis for marine ports by using simulation based approaches and during 2010 he visited University of Genoa working on the development of driving simulators  for training of operators working in container terminal areas (i.e. trucks, straddle carriers, etc.).
He also actively supports the organization of the I3M Multiconference. 
---