Researcher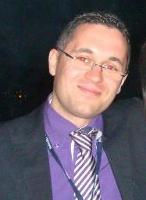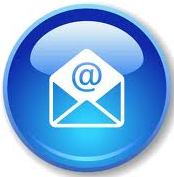 This email address is being protected from spambots. You need JavaScript enabled to view it.

 longo.f

 +39 0984 494891 

 +39 0984 494673
Dipartimento di Ingegneria Meccanica, Energetica e Gestionale, cubo 45C, ponte carrabile
Ricevimento studenti: Mercoledì 11.30—13.30
---
Francesco Longo è nato a Crotone il 08/02/1979, si è laureato nell'ottobre 2002 con lode e nota di merito in Ingegneria Meccanica indirizzo Costruzioni presso l'Università degli Studi della Calabria. Ha conseguito il titolo di Dottore di Ricerca in Ingegneria Meccanica orientamento Produzione nel Gennaio 2006, trascorrendo anche un periodo di 6 mesi presso il Department of Industrial and System Engineering della Rutgers University (università Statale del New Jersey, USA).
Cura personalmente i seguenti campi di ricerca:
Progettazione e gestione di Impianti Industriali e sistemi di produzione mediante approcci basati sul Modeling & Simulation

Analisi delle politiche di gestione delle scorte nella supply chain. Studi specifici in tale settore riguardano la definizione e la comparazione vincolata di differenti politiche di   gestione delle scorte mediante indici di performance multipli.

Sicurezza nella supply chain. Sviluppo di sistemi integrati di sicurezza per la catena logistica. Studi specifici in tale settore riguardano la sicurezza nei terminal marittimi e l'ispezione dei container.

Progettazione efficiente delle postazioni di lavoro manuali mediante l'utilizzo integrato di simulazione, standard ergonomici e metodologie per la misurazione del lavoro.

Sviluppo di tools di Modeling & Simulation (anche utilizzando un approccio 3D real time) per le procedure di training in ambienti complessi.

Metodologie di intelligenza artificiale (Ants theory e Genetic Algorithms) per la soluzione di problemi relativi lo scheduling nella pianificazione della produzione e la previsione della domanda e la gestione delle scorte nella supply chain
E' Attualmente Ricercatore presso il Dipartimento di Ingegneria Meccanica, Energetica e Gestionale dell'Università della Calabria. E' responsabile scientifico del Modeling & Simulation Center – Laboratory of Enterprise Solutions (MSC-LES) laboratorio attivo presso il Dipartimento di Meccanica dell'Università della Calabria. Il laboratorio appartiene alla rete MS&Net (McLeod Modeling and Simulation Network) che conta più di tredici centri in tutto il mondo (Canada, Stati Uniti, Spagna, etc.). A partire dal 2016 è Amministratore Delegato della Cal Tek S.r.l., spin-off dell'Università della Calabria.
Ha scritto più di 150 articoli scientifici su congressi e riviste internazionali, partecipando come speaker a congressi internazionali e nazionali e come advisor a ICAMES (International Cultural and Academic Meeting of Engineering Students, in Istanbul, Turkey) dal 2004 al 2012.
Collabora attivamente con molti istituti di ricerca, tra cui il DIPTEM, l'Università di Genova, il Kennedy Space Center,la NASA (Cape Canaveral, USA), l'Università di Ottawa (Canada), la Rutgers University (New Jersey)
E' Associate Editor della rivista internazionale Simulation: Transaction of the society for Modeling & Simulation International per la quale ha anche curato lo special issue Advances of Modeling & Simulation in Supply Chain and Industry. E' Guest Editor dell'International Journal of Simulation and Process Modelling, curando gli special issue su Modeling & Simulation Methodologies, Techniques and Applications e Industry and Supply Chain: Technical, Economic and Environmental Sustainability. Lavora come revisore per diverse riviste internazionali.
Ha supportato negli ultimi anni l'organizzazione delle più importanti conferenze internazionali nell'ambito della simulazione ricoprendo i principali ruoli organizzativi. E' Program chair della Summer Simulation Multiconference (2011-2013), vice general chair della Summer Simulation Multiconference (2011), Program Chair dell'International Multidisciplinary Modeling and Simulation Multiconference (2008, 2010, 2011-2013), General Chair della European Modeling and Simulation Symposium (EMSS 2008-2013). E' inoltre membro dell' International Program Committees delle più importanti conferenze nel 
Dal 2003 collabora con la Cattedra di Impianti industriali dell'Università della Calabria seguendo come responsabile e/o collaboratore scientifico progetti nell'ambito manifatturiero e logistico. Ha anche effettuato lavori di consulenza nell'ambito della logistica e del Business Process Re-engineering.
Per quanto attiene l'attività didattica è docente del corso di Impianti Industriali e di Impianti Industriali e Meccanici per gli Studenti della laurea Magistrale in Ingegneria Meccanica e Ingegneria Gestionale dell'Università della Calabria.
---