The Call for Papers at the 2021 International Conference on Industry 4.0 and Smart Manufacturing (ISM) is now open.
The ISM 2021 Submission System is now open!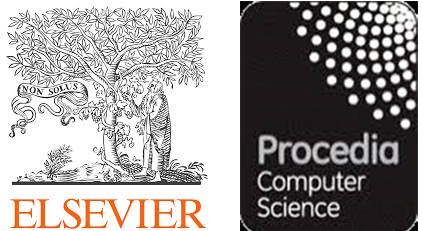 The ISM 2021 Conference Proceedings will be published as a dedicated issue of the Elsevier Procedia Computer Science (CiteScore 2019: 2.5). Launched in 2009, Procedia Computer Science is an electronic product focusing entirely on publishing high quality conference proceedings. Procedia Computer Science is Open Access and indexed in Scopus, thus providing maximum exposure for your work. For authors publishing in Procedia Computer Science, accepted manuscript will be governed by CC BY-NC-ND license.
(updated April 15th, 2021)
Please comply carefully with the paper template and style. If you need additional guidelines, feel free to consult the
Guide for Authors
section of Procedia Computer Science website that can be visited
here
.
Special Issues on International Journals
The IPC of ISM 2021 will screen presented papers based on their scientific quality and expected impact with the purpose of recommending the authors to consider significantly extended versions in one of the ISM 2021 International Journals' Special Issues. Details on Special Issues will be disclosed here below over time. Despite invitation emails will be sent to the corresponding authors after the selection, the Special Issues are also open to everyone else is willing to contribute. For further information, feel free to contact the Guest Editors or the ISM 2021 Organizing Commitee.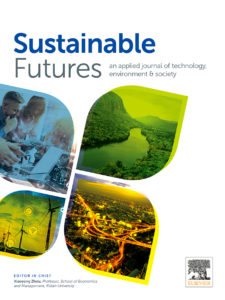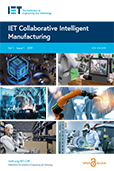 IET Collaborative Intelligent Manufacturing (ISSN 2516-8398)
IET CIM encourages and will welcome regular submission of the best papers presented at ISM. IET CIM is indexed by Scopus, EI, ISPEC, and DOJA and is a fully Gold Open Access journal. The ISM 2021 IPC will screen and select the papers that are eligible for possible publication on IET CIM based on their scientific quality and expected impact. Invitation emails will be sent to the corresponding authors after the selection and the extended papers will then go through the standard peer review process. Thanks to the IET's partnership with ISM, the selected papers will be fully waived for APC.
Contacts: Weiming Shen - Huazhong University of Science and Technology, China; Antonio Padovano - University of Calabria, Italy
Website: https://digital-library.theiet.org/content/journals/iet-cim
The ISM comes with three different awards that will be granted to the authors of high-quality papers who will present the paper during the Conference. The winner for each award will be determined by the Award Committee (different per each award) from a short list of finalists based on the gathered reviews and on their own reading of the papers. The winner certificates will be awarded during the Awards Ceremony.

Best Paper Award
The Best Paper Award is assigned by the ISM 2021 Best Paper Award International Committee and selected among the top quality papers presented at ISM based on originality, scientific quality and impact on the manufacturing domain.

Industrial Impact Award
The Industrial Impact Award is assigned by the ISM 2021 Industrial Partners Committee and selected among the top quality papers presented at ISM that have the greatest impact on industrial practice and provide relevant advances to manufacturing systems.

Best Service Innovation Paper Award
The Best Service Innovation Paper Award is assigned by ISSIP (Int. Society of Service Innovation Professionals) in collaboration with IBM to the best paper dealing with promoting service innovation in industry and in our world by large.
Best Paper Award
Human Aspects in Collaborative Order Picking – Letting Robotic Agents Learn About Human Discomfort
Yaxu Niua,b, Frederik Schulteb, Rudy R. Negenbornb
aBeijing University of Chemical Technology, Beijing, China; bDelft University of Technology, Delft, Netherlands
Industrial Impact Award
Classification-based Solution For Recommending Process Parameters of Production Processes Without Quality Measures
Zhengtian Aia, Ingo Heinlea, Christian Schelskea, Hao Wangb, Peter Krause c, Thomas Bäckd  
aBMW Group, Munich, Germany; bSorbonne Université, Paris, France; cDivis intelligent solutions GmbH, Dortmund, Germany; dLeiden University, Leiden, Netherlands
Best Service Innovation Paper Award
Explainability of AI-predictions based on psychological profiling
Simon Neugebauer a, Lukas Rippitsch a, Florian Sobieczky b, Manuela Geißb 
aSpeed-invest heroes GmbH, Vienna, Austria; bSoftware Competence Center Hagenberg GmbH (SCCH), Hagenber, Austria
Best Paper Award
Middleware-based Cyber-Physical Production System Modeling for Operators
Daniel Stock, Daniel Schel, Thomas Bauernhansl
Fraunhofer Institute for Manufacturing Engineering and Automation IPA, Germany
Industrial Impact Award
IN2Dig – Implementation of a Digital Manufacturing System in a Production Cell of the Metal Mold Industry: from Planning to Action
Fernando Piedade, Marcia Baptista, Paulo Chaves
INOV INESC Inovação, Instituto De Novas Tecnologias, Portugal
Best Service Innovation Paper Award
Bridging human and machine learning for the needs of collective intelligence development
Mariia Gavriushenko, Olena Kaikova, Vagan Terziyan
Faculty of Information Technology, University of Jyväskylä, Finland
This section reports the ISM guides, policies and code of ethics for authors, Program Committee members and reviewers. Please read carefully the guidelines here reported if you are interested in submitting an article to ISM or in becoming a PC member.
Please read this guide before you start preparing your article. The publication of an article is an essential building block in the development of a coherent and respected network of knowledge. It is a direct reflection of the quality of the work of the authors and the institutions that support them. It is therefore important to agree upon standards of ethical behaviour for all parties involved in the act of publishing: the Organizer, the Editors, the Reviewers and the Authors.
Authors are expected to consider carefully the list and order of authors before submitting their manuscript and provide the definitive list of authors at the time of the original submission. Any addition, deletion or rearrangement of author names in the authorship list should be made only before the manuscript has been accepted. The paper's metadata must be changed accordingly in the submission system. To request such a change, please send an email to the Editors must receive the following from the corresponding author: (a) the reason for the change in author list and (b) written confirmation (e-mail, letter) from all authors that they agree with the addition, removal or rearrangement. In the case of addition or removal of authors, this includes confirmation from the author being added or removed. Only in exceptional circumstances will the Editors consider the addition, deletion or rearrangement of authors after the manuscript has been accepted.
Upon acceptance of an article, authors will be asked to complete a 'Copyright Agreement'. An e-mail will be sent to the corresponding author confirming receipt of the manuscript together with a 'Copyright Agreement' form to be signed by all authors or by the corresponding author on behalf of all the authors.
Guide for Program Committee members
The ISM conference strongly relies on the valuable support and expertise of scholars and practitioners who give their time to peer-review articles submitted to the conference. Rigorous peer-review is the cornerstone of high-quality academic publishing. Instructions for completing your reviews and duties as Program Committee member or track chair as well as the code of ethics and other information about the review process can be found here below.
Please use the guides below as a reference to complete your duties as Track Chair, PC Member or External Reviewer on Easychair.
Code of Ethics for Reviewers

For further info, please contact