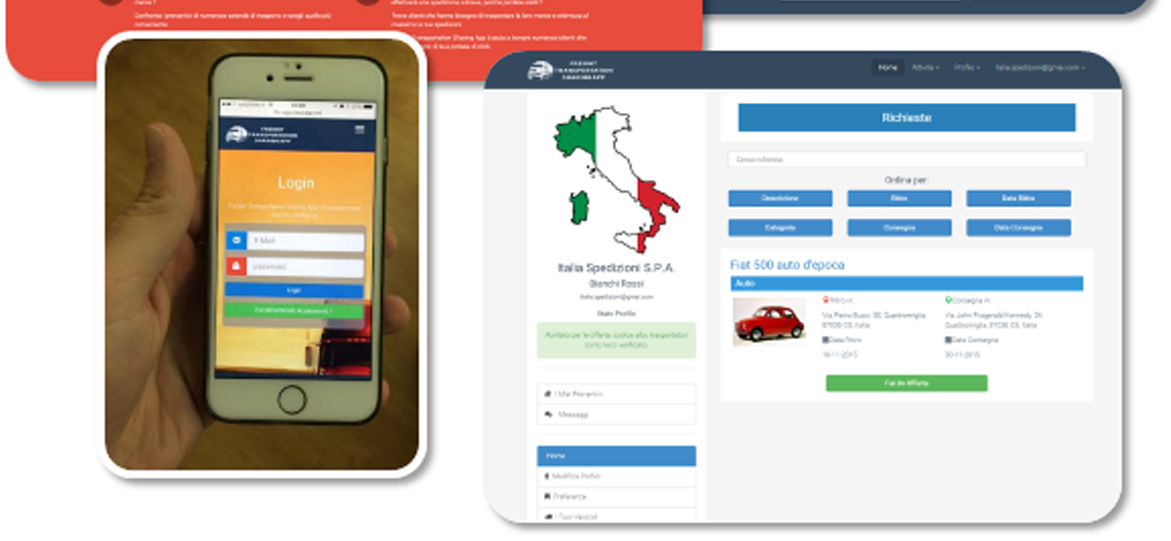 Project FTS

Freight Transportation Sharing
Freight Transportation Sharing is a web platform that allows registered users to exchange services in the field of the transportation of goods.
The service provided by the FTS platform therefore aims at bringing together the supply and demand of transport, also with the goal of minimizing empty trips that very often carriers are forced to make after delivering goods to the final destination.
The platform can be used by a computer, accessing the dedicated website or via mobile devices by downloading the app from the market.